Solid Steel V-Groove Wheels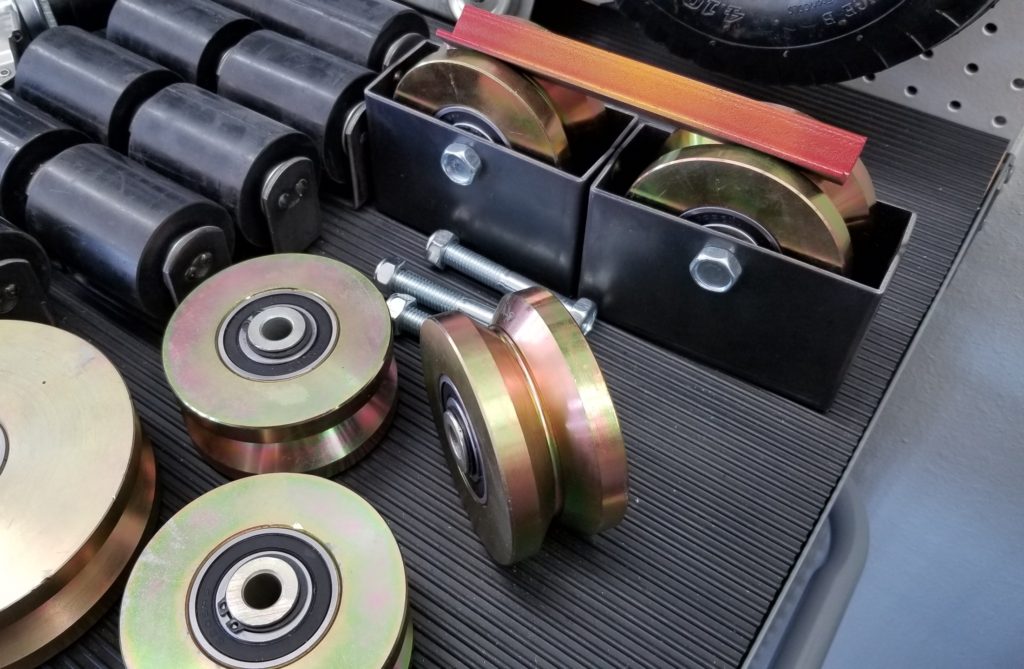 Solid steel v-groove wheels with straight sided construction offer the maximum weight capacity and durability of any v-groove wheel. Sealed precision ball bearings allow the best mobility, and they also require little to no maintenance. Zinc plated to resist rust, these v-grooves have an excellent service life even in constant usage applications. Popular applications include use in casters and on sliding gates. Kits for use on gates include bushings and axles.
As a high strength forged steel wheel, these machined wheels have a 45 degree "v-shaped" groove for operation on an inverted angle iron track. Care must be made to assure the inverted angle iron track is parallel for smooth and constant tracking. Otherwise, v-groove wheels can easily bind or run up over the track causing possible failure and damage to the wheel as well as the gate. Another tip is that an elevated track can minimize problems caused by floor surface debris.
Solid steel v-groove wheels minimize wear of the v-groove side walls. As a result, this makes them best suited for frequent operation. The thickness of the wheel tread on each side of the v-groove allows for use on smooth floors, so it allows for smooth rolling while not operating on a track. Continuous cycle operation and maintenance-free.
Guide rollers are also available in 3" and 6" lengths.