Critical Considerations When Selecting Quality Casters
Monday, May 22nd, 2017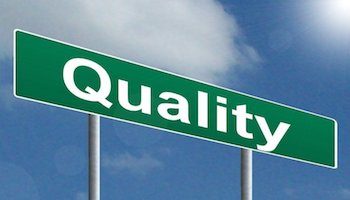 Have you recently purchased casters that you thought were perfect for your application only to find out they did not meet your needs? The load you need to move, the surface you are working on as well as the level of use and abuse are just some of the critical considerations necessary to successfully select the right caster for your application.  Opting for the discount price or simply choosing the wrong material can frequently spell failure on the job. Just because you pay a lot of money won't ensure success. What is a Quality Caster? A true quality caster is one that is specifically designed to meet your needs. Whenever possible, consider consulting with a professional. Casters of Amarillo Inc will ask the right questions to help you purchase quality every time.
Casters Load Capacity
There are many sizes of casters out there with various capacities. When comparing certain sizes, there are many types of wheels along with diameters and widths. You should always allow for more capacity than the application requires. When determining the capacity, allow for the most possible weight that will need to be carried. Then divide that weight among the number of casters used for the application.
Floor Surface
Many casters are specifically designed for certain floor surfaces. A rule of thumb is that a hard wheel is designed for a soft surface (like carpet or grassy areas), and a soft wheel is designed for a hard surface (like concrete, metal or wood). However, there can be exceptions to the rules. At times, it may be necessary to go with a hard wheel on a hard surface to handle the capacity and mobility needs. A hard wheel on a hard surface will result in less friction, allowing for greater mobility with heavier loads.
Environment
The wheels that are being considered for the application should be of great importance. Some wheels are particularly designed for wet or acidic applications. Whereas others are designed to handle a considerable amount of abuse. Many times a wheel might need to roll over grating, thresholds, debris on an uneven floor surface or in dirt and mud. Our quality line of wheels and casters will do just that.
Quality First
There are many sources available, and sometimes you need casters in a hurry. It's always easy to run down to the hardware store and pick up some inexpensive ones that may work in a pinch. Casters of Amarillo only stocks quality wheels and casters needed for your applications.
In the event where your particular application requires knowledge and experience, you can always count on Casters of Amarillo to provide the information needed in selecting the proper 'quality' for the job.
Casters of Amarillo, Inc. is here to help
Casters of Amarillo, Inc. is a locally owned company with over 4 decades of experience in the caster and material handling equipment industry.  We offer a full range of casters from the lightest duty to extra-heavy duty for applications in all types of industries. Let us be your preferred source for pallet jacks, hand trucks, service carts and more. Our goal is to meet customers' requirements for quality products, friendly service and competitive prices. Call us TODAY at (806) 373-2884. Request a Quote, ask a question or request additional information by connecting with us via email.